Last Thursday took place the Xmas edition of the IQCC Forum, a quarterly meeting-place where high-quality science is discussed. The IQCC Forum gives the opportunity for PhD and postdoc members of the IQCC to present their work to a select group of critical researchers, enhancing intra-IQCC collaborations and promoting knowledge exchange within the institute. This will lead to better knowledge of the work that is being performed in all the different research groups of the institute, and enables the researchers to communicate their exciting new findings.
Schedule (sala LEAR, Aulari Comú)
11:00h: Anna Vidal – CO2 hydrogenation to methanol lead by Cu/Mo2CTx (MXene) interface
11:20h: Sergi Fernández – Unravelling the CO2 reduction mechanism with a highly active N-heterocyclic carbene manganese(I) electrocatalyst
11:40h: Valentina Iannace – Regioselective bis-functionalization of fullerene C70 via supramolecular mask strategy
12:00h: Michele Tomasini – Boron comes to computational chemistry: Arylic C-H bond activation and borylation
12:20h: Dr. Martí Garçon – New Fe catalysts for asymmetric C-H functionalisation via carbene transfer reactions
13:00h: pica-pica lunch
Below you can find some photos of the five different speakers.
Merry Xmas and a Healthy 2022!!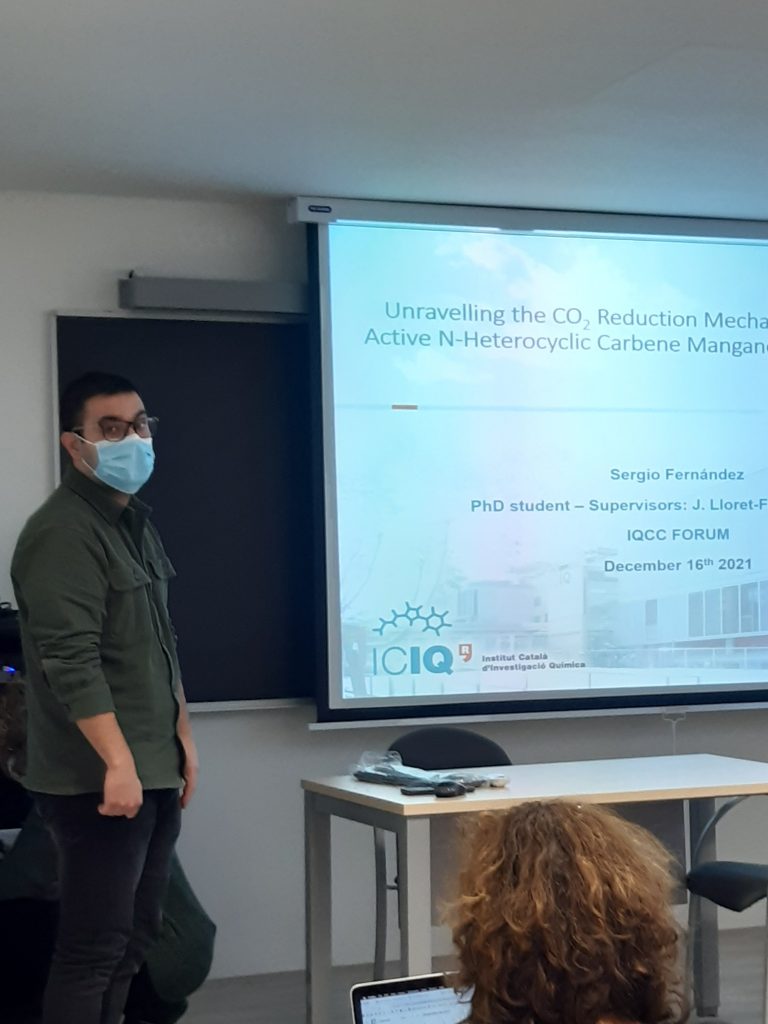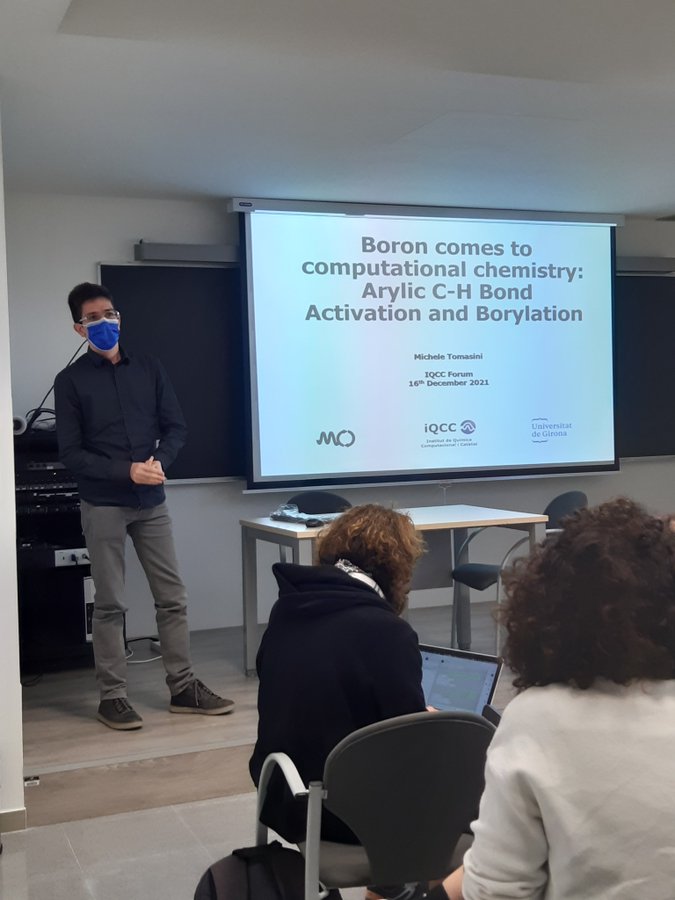 Girona, Dec. 20, 2021
For more information: gestor.iqcc@gmail.com